Aventura, FL Honda Dealership
If you're an Aventura resident in search of your next Honda, look no further than Brickell Honda, conveniently located in the vibrant city of Miami, Florida. Brickell Honda is just a short drive away, offering a wide range of services that cater to your automotive needs, making it an ideal choice for Aventura locals.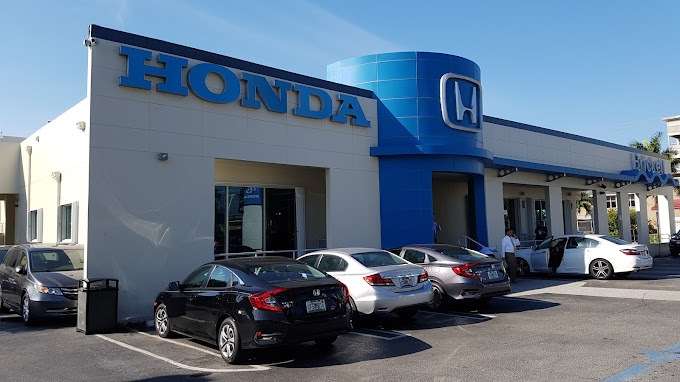 Why Choose Brickell Honda?
Brickell Honda is more than just a dealership; it's a destination for exceptional service and a diverse selection of Honda vehicles. Whether you're a first-time car buyer or need a quick oil change, our dedication to providing top-tier customer service sets us apart.
New Honda Models for Aventura Drivers
Our inventory is brimming with new Honda models designed to meet your driving preferences and budget. From the sporty and fuel-efficient Honda Civic to the spacious and versatile Honda CR-V and HR-V, we have a Honda for every lifestyle.
For those seeking adventure and rugged performance, explore the Honda Passport and Pilot, SUVs built to conquer any terrain, from winding mountain roads to rugged dirt trails.
At Brickell Honda, we believe in a stress-free car-buying experience. Our knowledgeable sales team will guide you through the process, helping you choose the perfect Honda model. We also offer flexible financing options tailored to your budget and needs.
Leasing Your Honda in Aventura
Leasing a Honda from Brickell Honda offers the benefit of driving a brand-new car without the high upfront cost. You can enjoy all the latest technology and features that come with a new Honda while benefiting from lower monthly payments. This is an excellent choice for Aventura residents who desire a new vehicle without breaking the bank.
Our team at Brickell Honda is dedicated to providing various lease options customized to your specific needs. We work with you to determine the best lease plan that aligns with your budget and lifestyle. With flexible lease terms and affordable monthly payments, you can easily get behind the wheel of the Honda of your dreams.
Another advantage of leasing a Honda is the peace of mind that comes with driving a brand-new, reliable, and up-to-date vehicle equipped with the latest safety and technology features.
If you're an Aventura resident in the market for a new Honda, visit Brickell Honda. With our unbeatable lease offers, an impressive selection of Honda vehicles, and top-notch customer service, we are the premier new Honda dealer for Aventura locals.
Certified Pre-Owned Hondas for Aventura Drivers
Brickell Honda takes pride in offering top-quality, certified pre-owned Hondas to our customers. Our selection of used Hondas undergoes a rigorous inspection process to ensure each vehicle meets our high standards for quality and performance.
When you purchase a certified pre-owned Honda from Brickell, you can enjoy the peace of mind that comes with a comprehensive warranty and roadside assistance plan. But that's not all! We also offer our exclusive Murgado Guard service plan on all of our used vehicles. This plan includes emergency roadside assistance, vehicle rental, and a lifetime of oil changes, designed to keep your used Honda running smoothly for years to come.
If you're an Aventura resident in the market for a high-quality used Honda, visit us at Brickell Honda. With our selection of certified pre-owned Hondas and our exclusive Murgado Guard service plan, you won't find a better deal anywhere else.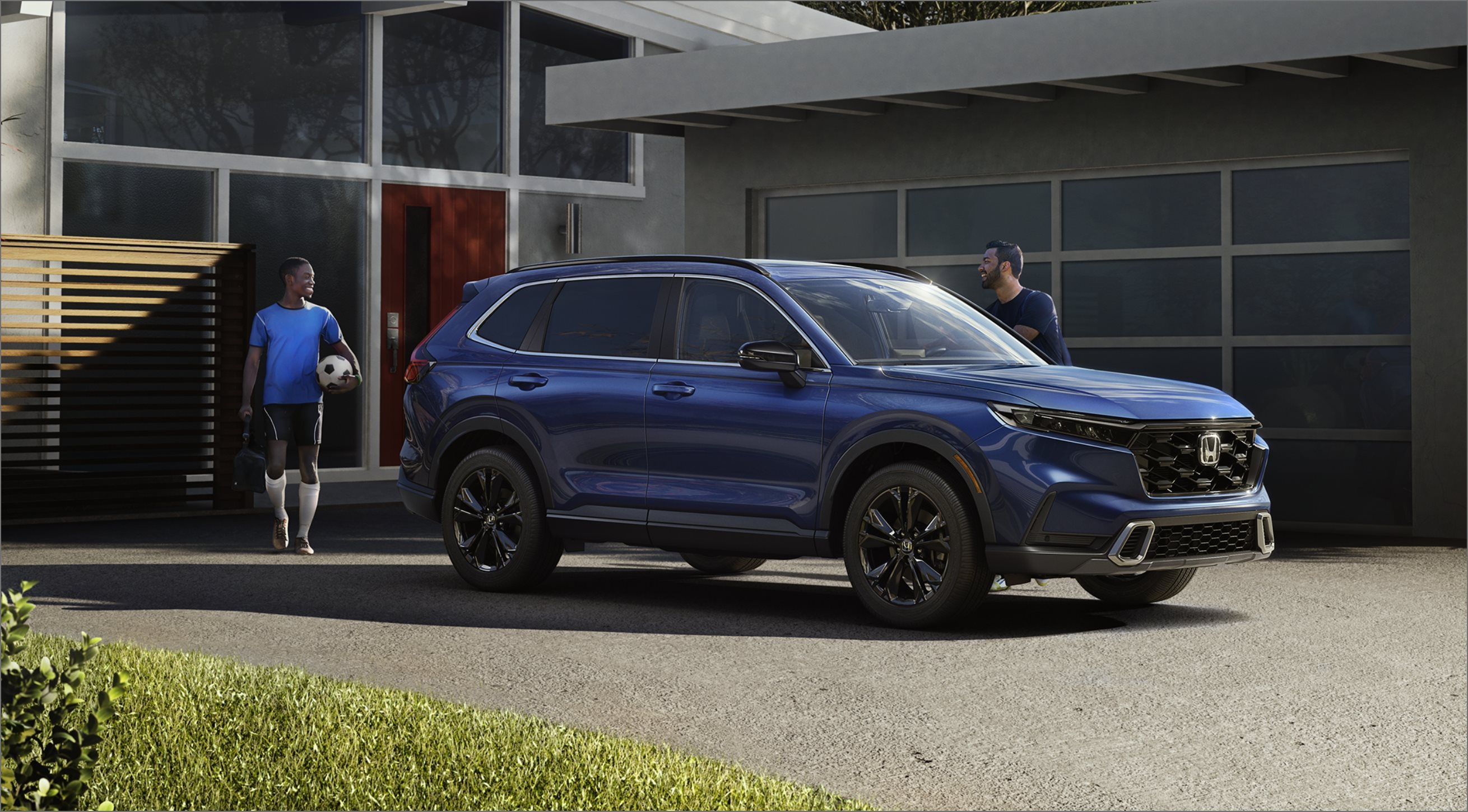 Servicing Your Honda in Aventura
If you're a Honda owner living in Aventura, consider servicing your vehicle at Brickell Honda for the following reasons:
Expert Service: Brickell Honda employs a team of highly trained and certified technicians who are experts in servicing and repairing Honda vehicles. Our state-of-the-art facility is equipped with all the tools and equipment necessary to ensure your Honda runs smoothly.
Convenience: For Aventura residents, reaching Brickell Honda is a breeze. Located in downtown Miami, our dealership is just a short drive away. We also offer convenient hours, allowing you to schedule your vehicle's service at a time that works best for you.
Affordability: We understand that vehicle services can be costly. That's why we offer competitive pricing and various discounts and promotions, ensuring you can have your vehicle serviced at an affordable price without compromising on quality.
Genuine Honda Parts: When servicing your Honda at Brickell Honda, you can rest assured that only genuine Honda parts will be used. This ensures your vehicle operates as it was designed to and maintains its high standards for performance and reliability.
Warranty Coverage: All Honda vehicles come with a warranty that covers certain repairs and replacements. When you have your Honda serviced at Brickell Honda, any work performed that is covered under warranty will be taken care of free of charge.
Visit Brickell Honda Today
At Brickell Honda, we are committed to providing our customers with an exceptional experience, regardless of whether you're in Aventura or Miami. From our knowledgeable sales team to our highly skilled technicians, we are dedicated to ensuring that your visit with us is a success.
We offer a wide selection of new and used Honda vehicles to choose from. Whether you're looking for a fuel-efficient sedan, a versatile SUV, or a powerful pickup truck, we've got you covered. Plus, with our competitive pricing and financing options, we make it easy to find the perfect vehicle that fits your budget.
When it comes to service and maintenance, our expert technicians have the skills and knowledge to keep your Honda running smoothly for years to come. From routine oil changes to major repairs, we are committed to providing the highest quality service to our customers.