The new Honda Civic is a compact sedan that is updated with features that promote comfort and convenience. This latest generation keeps the same practical and reliable nature that the previous generations of models have been known for offering drivers. The new Honda Civic's good fuel efficiency, updated technology, and smooth power make this an easy and comfortable car to drive.
Honda Civic Current Model Year (2023)
Since the Honda Civic was completely redesigned the previous year, the latest generation doesn't offer any big design changes. Instead, it expands on what makes the Honda Civic great–its versatility, reliability, and practicality. The new model has a few updates, including technology and design choices, as well as trim options. The new Honda Civic drops the LX trim from its lineup. Previously the LX trim was the most basic option available; now, the cheapest trim available in the new generation is the Sport trim. All trims come equipped with standard safety technology, though the EX and Touring trims come with a few more safety features than the Sport trim.
The new Honda Civic is available for purchase in three different trims–the Sport, EX, and Touring. All of the trims provide an excellent riding experience with a lot of extra features that are for comfort and ease, like a rearview camera, touchscreen display, and Apple CarPlay/Android Auto. However, there are a few key differences between the trims that you should know about, as it may affect which one you would like to purchase.
The Honda Civic Sport: This is the most basic trim you can buy for this new model. It has cloth seats, 18-inch wheels, and a three-mode drive system (including sport and ECON modes).
The Honda Civic EX: At the next price level is the EX trim. The EX features a few more comfort and safety additions than the Sport, including heated front seats, a moonroof, and a blind spot information system. It also has smaller wheels than the Sport trim at only seventeen inches.
The Honda Touring: At the steepest price point, the Touring comes with the most up-to-date safety and technology features, including a blind spot information system with cross-traffic monitor and parking sensors. In terms of comfort, there are a few added features, like the Bose sound system, leather-trimmed seats, a wireless phone charger, a power front seat, and LED fog lights.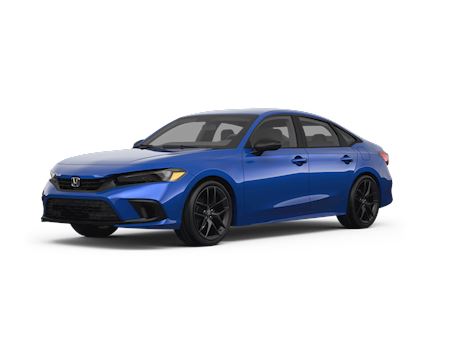 Why Should You Buy a New Honda Civic?
The new Honda Civic takes note of the previous generations and continues the tradition of being a reliable, practical, and fuel-efficient car. If you are looking for an all-around great car, then the new Honda Civic is a great choice that won't come with a lot of regrets. There are plenty of technology features that will keep you comfortable and safe as you go about your daily commute.
Who Should Buy a New Model Year Honda Civic?
The new Honda Civic is a safe and sensible car choice. It's perfect for those who want a reliable and smooth driving experience without a ton of fancy and expensive technology. Here are a couple of points to consider as you shop around for your next car.
If you are on a budget and looking to buy a car for your daily commute, the new Honda Civic packs a lot of value into this model at affordable price points.
You won't encounter many quirks or low-quality features, as the new generation is well-made, reliable, and simply designed.
Should You Lease the Honda Civic?
When it comes to paying for your new car, you may have some questions or concerns surrounding payment plan options. It can be confusing. Our finance team at Brickell Honda is here to help you navigate the finance process and clear up any confusion you may have about your options. We will go over leasing options, which may be the right choice for your financial situation, as it offers low monthly payments. Our team will always strive to provide you with clarity and transparency regarding payment options so that you can feel confident about your purchase.
What Honda Civic Trim Is Best for You?
There are some notable differences between the three trims for the new Honda Civic. If you have a strict budget or have exact preferences when it comes to style or technology, then you'll want to choose carefully. It's important to weigh the prices against the extra features to determine if the more expensive trim is worth paying more.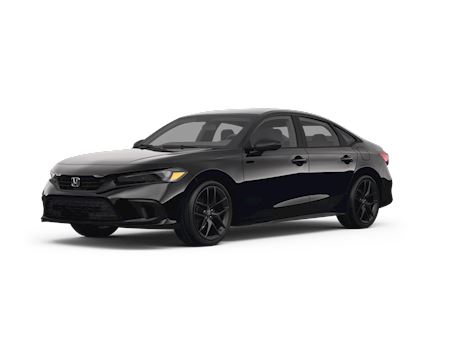 If you're on a budget, then the basic Sport trim is the best option. It may not come with some of the fancier technology or refined details that are available in the other two trims, but it will provide you with a safe, reliable, and comfortable driving experience.
If you are interested in having a few more comfort and safety features added, then the EX is the best option for you. You'll notice comfortable extras, like heated seats (which is a big deal in cold climates) and a moonroof. Also, a blind spot information system is added to the car, which can be a helpful safety feature to have available.
The Touring Trim adds extra technology, style, and safety features. Little details like leather-trimmed seats, a wireless charging station, and parking sensors might be worth the extra price tag if you care about having all the bells and whistles.
If you would like more information about the new Honda Civic, our team at Brickell Honda is here to help you. We provide excellent customer service throughout your entire car shopping experience. So if you have any questions or concerns about buying your next car, please get in touch with us. We'll do our best to ensure you end up with a car that you love and fits within your budget.