Buying a Used Honda Accord

The Honda Accord is a Honda's mid-sized sedan. Not only is the Honda Accord known for being super economical on fuel, but it is also highly rated for reliability. Over the years, the Accord has won numerous awards from reviewers like JD Power and Consumer Reports for its reliability. The Honda Accord's 10th generation was unveiled in 2022 for the upcoming model year. However, you are in good hands if you purchase a model year from 2017 to 2022. Let's take a look at why the Honda Accord is a good choice for a used midsize sedan.
Recent generations of the Honda Accord (2017, 2018 to 2022)
The Honda Accord was redesigned in 2013, 2018, and then again for the 2023 model year. You are still likely to find quite a few models from 2017 at dealerships. The 2018 redesign year added a sportier look and a slightly lower silhouette. There is also a hybrid that sports an ultra-economical 47 MPG that keeps the acceleration you won't find in other hybrids. The base model came with a 1.5 liter engine (the same as in the CR-V and Civic) while higher trim levels have a 2.0 liter engine with 252 horsepower.
The control center of the car offered a better interface, including knobs and dials for the radio. Overall, the ride was very comfortable for 2018 to 2021 models. In 2021, Honda removed the manual transmission from the Accord, but upscale models feature a very slick 10-speed automatic transmission. Higher trims will include Apple CarPlay and Android Auto.
What model years of the Honda Accord are best?
The 9th and 10th generation of the Honda Accord was highly recommended by Consumer Reports each year. The 2013 to 2017 (9th generation) Accord shrank in terms of overall size, but was still a safe, reliable family vehicle. The EX trim was a slightly better vehicle that year and had better audio and more features, like Honda Sensing (added in 2016) and automatic emergency braking. The 2017 EX trims and higher are a great choice if you are looking for a great Accord and are on a budget.
Let's take a look at the 2020 Honda Accord trims, so you can get a sense of what the different features and options are: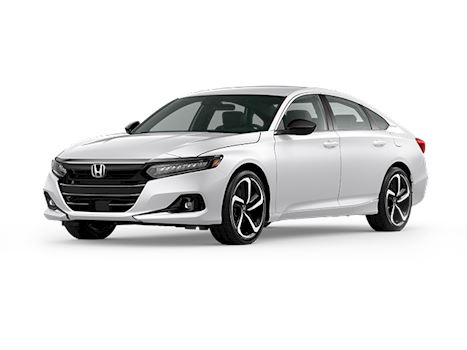 Sedan LX: The Sedan LX is the basic Accord, but has a powerful 1.5-liter engine and Honda Sensing is included.
Sedan Sport: The Sedan Sport has a 12-way power seat and 12-inch alloy wheels.
Sedan EX: The Sedan EX adds a one-touch sunroof, remote engine start, and heated front seats.
Sedan EX-L: The EX-L includes driver's seat memory, leather trim, and is also available as a hybrid.
Sedan Touring: The Sedan Touring features things like a satellite-linked navigation system and has mobile hotspot capability.
How much will purchasing a used Honda Accord save you?
The basic trim of the current model year Honda Accord has an MSRP starting at about $30,000. You could purchase a 2018 Honda Accord Sedan Touring for just over $25k, depending on the mileage and condition. Also, purchasing a used Honda will reduce your monthly payment by about $150 from what a new model would cost. Additionally, purchasing a previously leased vehicle will get you a Honda that was kept in excellent condition.
Who should buy a used Honda Accord?
The Accord, by and far, is one of the most reliable midsize sedans on the market. You can drive an accord for over 200,000 miles with good maintenance. Here are some of the reasons people enjoy their Honda Accord for years: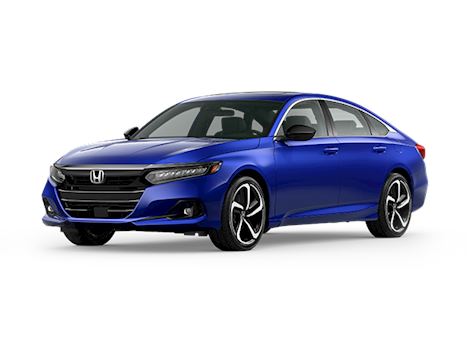 The Accord handles and reacts extremely well on the road.
A roomy trunk lets you store everything from your groceries to golf clubs on the weekend.
You can drive a car that has a V-4 engine, but handles like it has a V-6 engine.
Many people prefer the Accord to other makes and models, including the luxurious Toyota Camry and Nissan Altima.
The Accord wins several awards consistently each year. In 2022, the Honda Accord won:
The Kelley Blue Book's Best Buy for midsize cars.
The IIHS Top Safety Pick.
A 5-Star Rating from the NHTSA.
Its 36th appearance on Car and Driver's 10Best Cars list.
Finding the right used Honda Accord for your budget
When considering a new midsize car, there are several different things to consider when you visit Brickell Honda: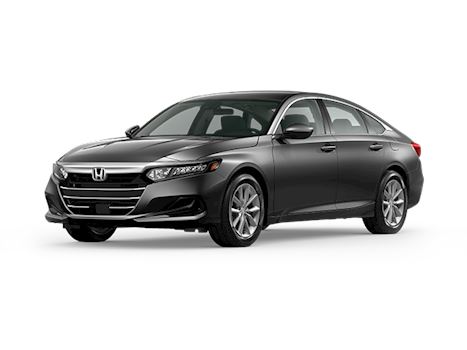 Have a solid understanding of the features you want. Wishes like fuel efficiency (as in the case of a hybrid) or heated seats will determine the model that you buy.
If you drive long distances frequently, the Touring trim will be a good fit for you.
Trunk space is a feature that is consistent across all trims.
If you want a manual transmission, you will not find one available in model years 2021 and onward.
Financing a used Honda Accord
When purchasing a used Honda Accord, look to make a 10% to 20% down payment to decrease tax liability and other costs. You will also want to consider a trade-in of an older vehicle to reduce the overall cost of the vehicle. Brickell Honda has a dedicated financing team to help you find your perfect used Honda Accord.
Work with Brickell Honda in Miami when purchasing a Honda Accord
Brickell Honda has won several awards over the years for outstanding customer service and dealership operations. For example, the Honda President's Award goes to dealerships that excel in customer service. One of our dedicated team members will help you find your perfect Honda Accord.