The Honda CR-V, Honda's flagship compact crossover SUV is built on the same platform as the Honda Civic. CR-V stands for "comfortable runabout vehicle," meaning that this is a great vehicle for small families and those who want a convenient commuter vehicle. Some of the selling points for the CR-V include its fuel economy, safety, reliability, and cargo space. The CR-V is the stepping stone between Honda's HR-V and the Pilot. Most used CR-Vs that you come across will be the fifth generation, made between the model years 2016 and 2021.
The Honda CR-V Profile (Model years 2017 to 2022)
Most used Honda CR-Vs on the market will be fifth generation (2016 to 2021) and the sixth generation (for used CR-V models and trims from 2022). During the 2017 redesign year, the CR-V gained many features, most importantly space. If you buy the basic trim, you will have a 184-hp, 2.4-liter 4-cylinder engine. More luxurious trims include a 190-hp turbo engine.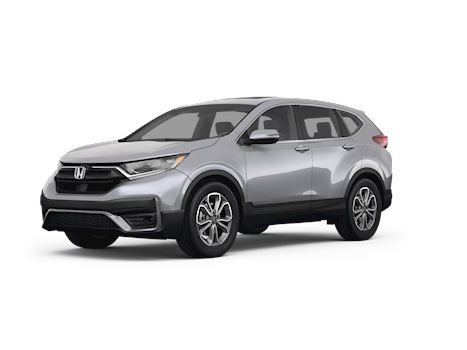 The CR-V redesign included better fuel economy, nimble handling, and a firm ride. In 2020, a hybrid version was added. You can choose from the EX, EX-L, LX, or Touring for trims. One of the nice features added to the Honda CR-V during the 2017 year redesign included a touchscreen display that includes Android Auto and Apple CarPlay.
The Touring edition of the Honda CR-V adds some nice features for those looking for a little bit more luxury. In 2021, the central display is 7 inches compared to the 5-inch one found in the LX. You'll get a heated steering wheel with the Touring edition of the CR-V. You will also get an additional four speakers in your surround sound. Lastly, you will have comfortable leather seats in the Honda CR-V Touring edition. These are some of the things that set used model years of the Touring trim apart from the LX.
Which model years of the Honda CR-V are best?
If you are looking to get a used Honda CR-V, anything made in the last five years will get you a certified used Honda model. We recommend 2020, 2021, or 2022, but other years since 2017 are also extremely good. For trim, you might want to try either an EX or Touring, as these are particularly good. You can expect to find some of the following features:
Power seat for the driver (8-way)
Leather steering wheel.
Push button start.
Power sunroof.
Heated front seats.
Heated power rearview mirrors.
Remote power start.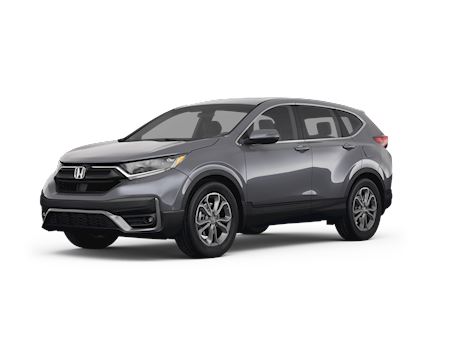 How much can you save by purchasing a used CR-V over the current year model?
Purchasing a used CR-V will save you a lot on multiple different fronts. First and foremost, you can expect your monthly payment to be around $150 cheaper. Your insurance costs will also be less and you will not pay as much in registration fees and taxes each year. Starting in 2022, Honda discontinued the LX trim of the CR-V and the base model is the EX 2WD. The base model for the current year starts at about $34,250. Depending on the year, mileage, and other factors, you might be able to find an EX or EX-L for under $30,000. If you get an LX, you could pay under $25,000.
Who should buy a used Honda CR-V?
Honda markets the CR-V as a comfortable vehicle for daily use. Over the years, the CR-V has gotten a reputation for having a powerful engine for a compact SUV. Additionally, the Honda CR-V has gotten a reputation as a great family vehicle. There is also a hybrid version of the Honda CR-V that was added in 2020.
The Honda CR-V has also won several different awards over the years, meaning that a used model was selected as an outstanding car for the year it was made. These awards include:
2021 "Best Car for the Money" from US News & World Report
2020 "Best New Car of the Year" from Autotrader
2020 "Green SUV of the Year" from Car Journal
In 2019, the Honda CR-V beat the Subaru Forester in a head-to-head driving test. No matter the year, model, and trim, you are bound to find an outstanding CR-V for your next vehicle.
Some tips for shopping for a used Honda CR-V
If you are going shopping for a used car, there are some tips that will help you find the right vehicle for your family and for your budget:
Make an inventory of everything that you are looking for in your next vehicle. Include the mileage that you want to have and some base features that are must-haves.
Consider the Touring trim if you are anticipating using your CR-V for adventures on the weekends.
Think about purchasing an AWD model if you live in an area where weather is variable.
Try to find a more recent model year so that you can get the most out of your certified used Honda.
Consider the hybrid CR-V if you are mindful of fuel consumption and the environment.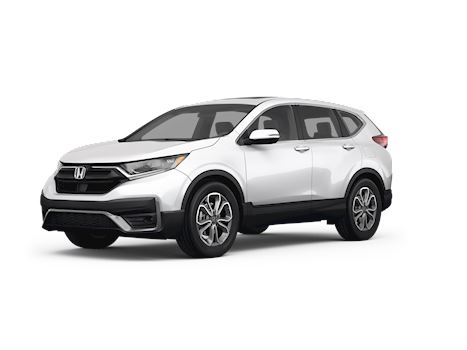 Ways to finance your used Honda CR-V
There are several benefits to financing a used car. For starters, the monthly payment will average around $515 depending on different factors. There are other ways that you can knock your payment down a little bit further. For example, you can do a trade-in on your existing vehicle. Another way that you can get a lower monthly payment is to make a down payment. The average down payment that people make is from 10% to 20%. Not only will your resulting monthly payment be lower, but you will pay less for your car on interest, too.
Brickell Honda will help you with financing for your CR-V. We have a dedicated finance team that helps buyers find equitable financing towards their purchase of a used or new vehicle.
Work with Brickell Honda for your used Honda CR-V
Brickell Honda will be happy to have you come in and test drive a new or used Honda CR-V. You might find that you like a particular model year over the current model year. Our team will show you our inventory, sit down with you, and make sure that you have the right CR-V to fit you and your family's needs.