The Honda HR-V has been a particularly popular choice among SUV owners over the years. On its third generation iteration, the original HR-V was inspired by the Honda Logo. Not manufactured between 2006 and 2013, Honda reintroduced the HR-V in North America markets in 2015. Some of the benefits historically associated with the Honda HR-V include:
A great price tag, fuel efficiency, and overall economy.
A contemporary, luxurious design for a crossover SUV.
Many of the same premium features that are found in Honda's more luxurious SUVs.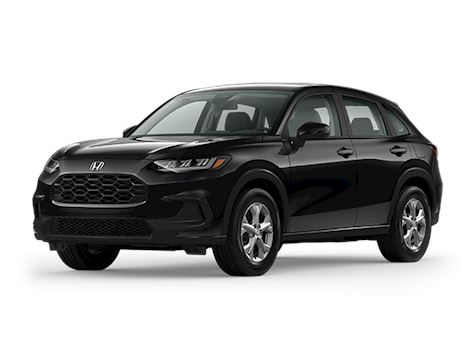 Let's take a look at why a used Honda HR-V is often the best option for those looking to purchase a pre-owned vehicle.
The Honda HR-V Profile (Model years 2016 to 2022)
The Honda HR-V is based on the original Honda fit. The rear seat is extremely cargo friendly and folds down flat and low. The HR-V is smaller than the CR-V, thus less expensive. The ride on the car is stiff, but the handling is nice and responsive. For a compact SUV, the power is also nice. You get a 141-horsepower 4-cylinder engine. Overall, you can expect to get an economical 29 MPG. The interior is also extremely roomy and there is plenty of room in the backseat and cargo space.
Some premium features that were available during the 2016 to 2022 model years include heated leather seats, a sunroof, keyless entry. For the years up to 2020, there was also the option of a manual transmission. All model years from 2016 to 2022 included a standard rearview camera.
One of the Honda HR-V benefits is that it is also an extremely quiet vehicle to drive. Sound insulation, urethane foam, and other technology makes the car extremely quiet and also absorbs shocks and vibrations while driving on the road.
What model years of the Honda HR-V are best?
If you are looking for a pre-owned certified Honda HR-V, it's best to look for one that was made within the last five years. According to NHTSA statistics, model years 2020, 2021, and 2022 were the most reliable model years. However, many people were happy with their 2017, 2018, and 2019 models. If you have an option for trim, you might want to consider going with the EX or the EX-L over the LX.
There are also some great features to be found in HR-Vs over the last five years. Some of these may include:
Heated front seats.
Bench seats or bucket seats in the second row.
Rear parking aid and remote start.
Optional fog lamps.
Luggage rack.
Universal garage door opener.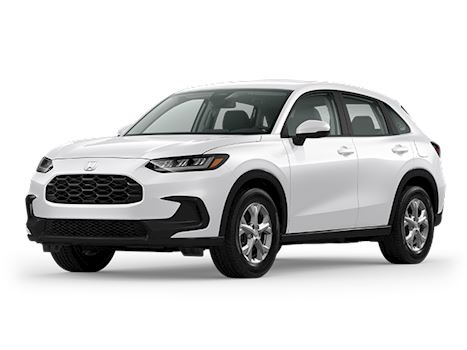 If you purchase a used model from the last five years, you might also have the option of other comforts and features, such as satellite radio. Model years from 2017 to 2022 will also have standard electronics, and include Android Auto and Apple CarPlay.
Honda is also the best in the industry for certified pre-owned vehicles. Not only do you get complimentary oil changes for the first year of ownership, but you also get powertrain coverage for 7 years/100,000 miles depending on the model year (for model years 2017 to 2022).
How much are you going to save by purchasing a used HR-V over the current year's model?
Let's say that you were looking at a current model year Honda HR-V with the LX trim, the MSRP is $26,790. Depending on the inventory available, you might be able to find a used Honda HR-V with EX trim for under $23,000. You could find a used HR-V EX or EX-L for less than a current model year with LX trim.
Who should buy a used Honda HR-V?
Are you worried about cargo space, price, and fuel economy? Then an HR-V might be a good fit for you. The Honda HR-V is a great option for those who want an SUV for a commuter or daily use vehicle. However, it is also rugged and powerful enough to go camping on the weekend or go on an adventure trip.
For many people, a used Honda CR-V will make sense. Used vehicles are starting to see price drops as inventories and prices stabilize after the pandemic. Insurance rates are also typically lower on a used vehicle. From a financial perspective, the needed down payment will be less, and you are more likely to spend less each year on taxes and registration fees for your vehicle.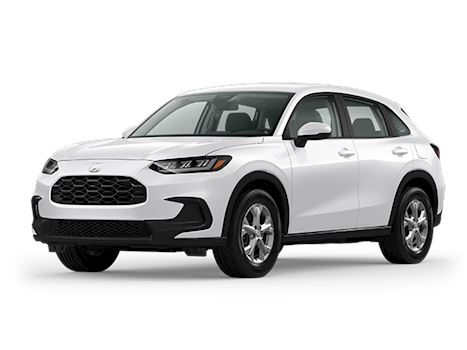 Some guidelines to follow when purchasing a used Honda HR-V
When you are looking for a used Honda HR-V, here are some guidelines to help you find the right one:
Make a list of some of the criteria that you are looking for, such as mileage. This will help you shop around and find model years and prices.
Look for model years 2020, 2021, and 2022 if possible. Earlier model years from 2017, 2018, and 2019 will also be good choices.
If you are looking for lower mileage vehicles, ask your Brickell representative about used models that were previously leased.
Make sure to take the vehicle for a test drive. Your Brickell representative will also have access to information about the vehicle's history.
Ways to finance your used Honda HR-V
At Brickell Honda, we have a dedicated finance team to help make sure that your purchase fits your budget. We can help you find the best model year that fits your budget. Our team will also help you with a trade-in if it fits your situation.
Why purchase your used Honda HR-V from Brickell
Brickell is one of the top Honda dealers in the Miami area. Your Brickell representative will help you find a model year that fits your budget as well as your needs. But most importantly, we will help you find a great deal on a used vehicle.