Buying a Used Honda Pilot

The Honda Pilot, simply put, is one of the best midsize SUVs on the market. Drivers are satisfied on virtually every front. It has three rows of comfortable seating (with the middle one configured as either bucket or bench), offers comfort and space on the inside, and also features a nice sense of power and comfort while driving with its powerful V6 engine. Let's take a look at how you can get behind the wheel of a used Honda Pilot.
The Honda HR-V Pilot (Model years 2016 to 2022)
If you are looking for a used Honda Pilot, you will find that the majority of used inventories feature model years from 2016 to 2022. Honda redesigned the Pilot in 2016, so you will find the third generation in dealers' used inventories. If you were to describe the Honda Pilot, the third generation is quick, comfortable, and elegant. Most people think of the Honda Pilot as being a family vehicle, with its three rows of seating. However, foldable seats and plentiful storage make this an extremely functional vehicle. With the Pilot, you get a choice of trims. Here are the different trims from the 2021 lineup:
LX: This is the baseline Honda Pilot. It includes a 280-HP V6 engine.
EX: The EX has several different features, but also sports intelligent traction management and one-touch fold down center seats.
EX-L: The EX-L sports leather-trimmed seats, a one-touch sunroof, and other elegant features.
Special Edition: The Special Edition comes with a hands-free tailgate.
Elite: The Elite has a panoramic roof and heated steering wheel.
Touring Edition: The Touring Edition has heated front seats and a premium sound system.
Black Edition: The Black Edition has 20-inch alloy rims and ambient LED lighting.
Which model year Honda Pilot should you buy?
If you are looking for Honda's certification program, you should consider model years 2017 through 2022 so that you get the most protection for the price. Many car magazines recommend the 2020, 2021, and 2022 for good model years. However, you will also find great options and durability with model years 2017, 2018, and 2019.
How much can you save purchasing a used Honda Pilot?
For comparable SUVs on the market, people who purchased a new SUV looked at a car payment that ranged between $900 and $1000 per month. Purchasing a used Honda Pilot can knock that monthly payment down. The MSRP for the Honda Pilot Sport current model year is $41,375 (the Sport is the base model for the current model year). If you purchase a used Honda Black Edition (maybe a 2020 model year), you could potentially knock up to $5,000 off the purchase price and get the trim that you'd like.
There are other cost-savings benefits when you purchase a used Honda Pilot:
You could get access to a vehicle that was leased, so your car will be pretty close to new.
You will have a lower monthly payment.
Your cost of taxes, registration fees, and insurance will be less.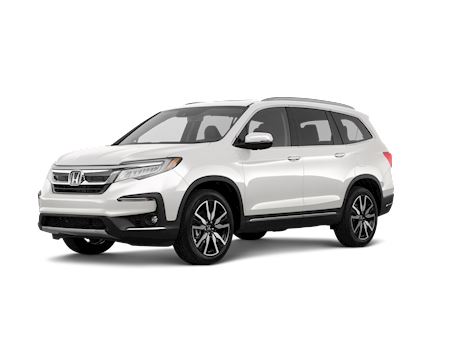 Choosing a Honda Pilot as your next vehicle
You should consider a used Honda Pilot if you want a luxury SUV without the lofty price tag. The Honda Pilot Black Edition has all the perks of luxury. The Honda Pilot has the best in terms of durability, performance, but also resale value. Over the years, the Pilot has won many awards from JD Powers, Consumer Reports, and US News and World Report. Another hallmark of purchasing a Honda Pilot is that the dealership experience is also highly rated, according to JD Power.
Some tips for finding the right used Honda Pilot
The Honda Pilot has many trims to choose from. In fact, the trims are so different, you might find that one trim is a great family vehicle while another trim could be a great fit for outdoor adventures. Here are some guidelines for shopping around:
Make a list of all the features that you want. For example, if you want heated seats, the Touring Edition is going to be a good fit for you.
All trims from 2016 onwards will include the Honda Sensing platform, which gives your Pilot safety features like lane-keeping assist.
If you are looking for storage space, you will find it plentiful in all trims. If you fold the seats, you can fit a 4x8 piece of plywood.
For comfort, consider the bucket seat trims for your passengers.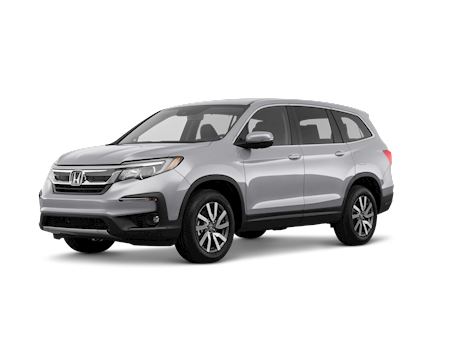 Ways to finance your Honda Pilot
The Honda Pilot is a lot of car. There are some ways that you can bring your monthly payment down. These include doing a trade in or a larger down payment. For a down payment, 10% to 20% of the asking price will help bring your interest rate down. Brickell Honda has a finance team to help you find the right financing package for your purchase of a used Pilot.
Work with Brickell Honda for your next Honda Pilot
If you are thinking about a new SUV, consider Brickell Honda. We have both used and new models of the Pilot for you to look at. Our friendly customer service team will help you find your next dream vehicle.