For many people, buying a used Honda is a smart decision. First and foremost, forgoing the most recent year's model will lower your price considerably. You can get virtually the same car you want for less money. In some ways, a used Honda loses less value during your first few years of ownership; it depreciates less.
According to Lending Tree, a car loses 40% of its value over the first five years of ownership, 20% of that value depreciates during the first year of ownership. Auto insurance rates are also cheaper; they tend to be about 3.4% less for each year a car has aged. Another reason to consider purchasing a used Honda is that you could be purchasing a leased car. If you purchase a leased Honda, you could be getting a vehicle that still has a few years left on the warranty.
Features are another amenity of purchasing a used Honda. Things like heated seats, a sunroof, and other features tend to drive up the price on a new vehicle. With a used Honda, those features tend to inflate the sticker price in comparison to a brand new vehicle. Let's take a look at some things you should consider when buying a used Honda.
Owning a certified used Honda
Honda, by and far, has one of the best certified pre-owned programs in the industry. For model years within the past five years, you get 7 years / 100,000 miles of powertrain coverage and extensive non-powertrain coverage. For the HondaTrue Certified pre-owned program, you even get 1 year / 12,000 miles of coverage where the New Vehicle Limited Warranty has expired. When you purchase a certified used Honda, you even have a generous $0 deductible for repairs. You can learn more about your certified used Honda by viewing the warranty booklet in detail.
How much money can you save by buying a used Honda?
Experian has done some research on how much money you can save by buying a used vehicle. Those who purchase a used vehicle spend anywhere from $500 to $600 on their monthly car payment. They typically save over $160 per month. Over a year, buying a used car can save you almost $2000, roughly the cost of insuring your family's vehicles.
A used Honda may be a great option if you need a second vehicle, need a safe, reliable vehicle for your teenager, or just don't want a larger monthly car payment.
Things to think about when buying a used Honda
Honda is known for its great vehicles. First and foremost, they build durable vehicles with amazing performance specifications. Across all Honda models, you will find vehicles that run forever, are great on gas, and are even fun to drive.
Used Honda Coupes, Hatchbacks, and Sedans
The Honda Civic and Accord are great vehicles. They have a great reputation for safety, suspension, and technology. These features can be found in used models, based upon the year and trim. Both the Accord and Honda have evolved to become economical, yet spacious vehicles. The Accord will give you great seating, styling, and fuel economy. In fact, the Accord rates among the best of these for mid-sized sedans. Civics are available as a coupe, sedan, or a hatchback.
A used Accord or a Civic can be a great work vehicle, makes a great first car for a small family, and will run reliably for years. If you are looking for a hybrid, Honda makes those, too. The Honda Insight was discontinued in mid-2022. This hybrid will be replaced with a new Civic hybrid, but a used Honda Insight will offer a great hybrid driving experience at its affordable price.
Used Honda SUVs, Crossovers, and Vans
Honda is well known for its SUVs. These make great family vehicles, are great for hauling things, and are known for being reliable. Here are the different Honda SUV models: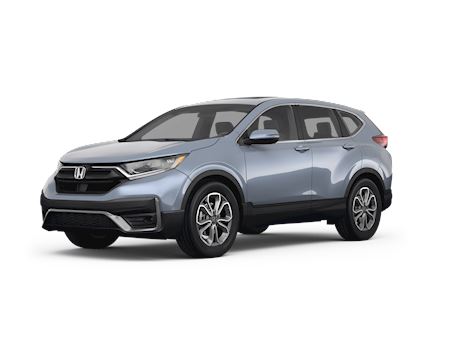 Honda CR-V:
These are one of the larger SUVs in the compact class. They have great acceleration, feature a great safety rating, and do good on fuel.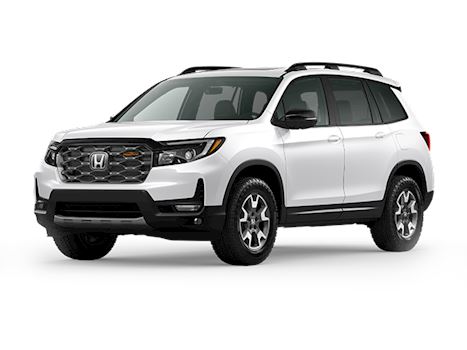 Honda Passport:
The Passport is a rugged midsize SUV that seats five and has a V-6 engine.
Honda Pilot:
The Honda Pilot is the manufacturer's flagship SUV. The Pilot seats eight, has fold down back seats for extra storage, and is a luxury SUV without the luxury price.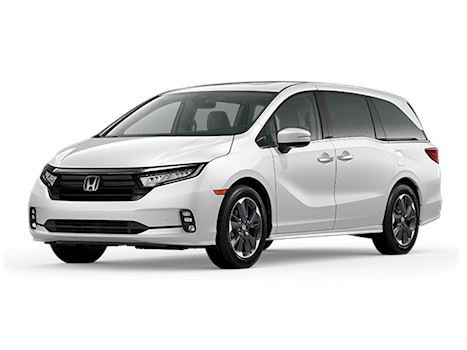 Last but not least, the Honda Odyssey is a great minivan. You will find quietness and convenience in an extremely economical package. If you want a safe minivan for your family that can also deliver adventure, the Odyssey is a great vehicle.
Used Honda Trucks
Honda, believe it or not, also makes an outstanding truck. Honda classifies the Ridgeline as a "mid-sized adventure truck." The Ridgeline is great for driving downtown or going on an off road adventure. Consumer Reports advocates that the Ridgeline is a standout struck because of its space for passengers, independent suspension, and trunk space below the bed floor.
Why does everyone recommend a used Honda?
J.D. Power and Consumer Reports carry out studies on each make, model, and year of vehicle that comes out. Honda always does well in these studies, which implies they are among the most reliable vehicles out there. If you buy a used Honda with 30,000 miles on it, that vehicle will still be running well way past 100,00 miles. The average lifespan of most cars is about twelve years, but your honda will run reliably for at least fifteen years.
Why work with Brickell Honda for your next used vehicle?
Not only is Brickell Honda a JD Power Dealer of Excellence, but we also hold the Honda President's Award, which is bestowed to dealerships that excel in all levels of service. If a used Honda sounds like a good idea to you, stop in for a test drive when you are thinking about a reliable vehicle that you can afford.
Vehicle Comparisons
If you are looking at buying a used Honda, but have another make or model in mind, be sure to read through our vehicle comparisons so that you can make the best possible choice.